Beta — Wow Tuesday comes around quickly doesn't it? Being Tuesday, it means it's time for our next edition of ABC Tuesday.  Tonight we have some ETF2L Premiership action for you with

Crack Clan vs

Quarantine.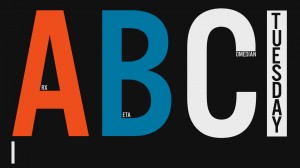 Crack Clan are currently sitting at the bottom of the division, though are yet to confirm Sunday's win over Decerto. That said, unless you have been living in a box for the last 4 weeks, you will be already well aware of the roster changes within the team. Players coming in where – p0Le, ReveraL and Tarkus, who all joined from Division 1 team

aVenue eSports. The player making the space has been

HarryHook, who has already been spotted elsewhere.
Now for Quarantine, another team that is currently sitting very close to the drop zone of the division. With only winning 1 map of the current 6 played, they have also picked up points on a Golden Cap loss against Punchline.
If Quarantine team can win across both maps tonight, they will leapfrog Team Decerto, nonamefound, Punchline and Crack Clan. Of course, they would have played more maps but it's a pretty prize.
So tonight, please join the ABC Tuesday team nice and early at 20:15 CEST for what could be the first relegation battle of the season

Crack Clan Royze, Retsh0ck, Tarkus, MatnuN, ReveraL, p0le


Quarantine

Nace, Fuo, Boomeh, Kritzonite, Knutsson, BeaVerN
ETF2L Season 12 powered by Tt eSPORTS: Week 5 (Premier Division)
(6 comments)
---
TIME
Tuesday May 29th
20:15 cest
14:15 edt (na)
06:15 est (aus)
SOURCETV
Who will win this match?
Crack Clan (67%, 2 Votes)

Quarantine (33%, 1 Votes)

Total Voters: 3

Loading ...
---
---